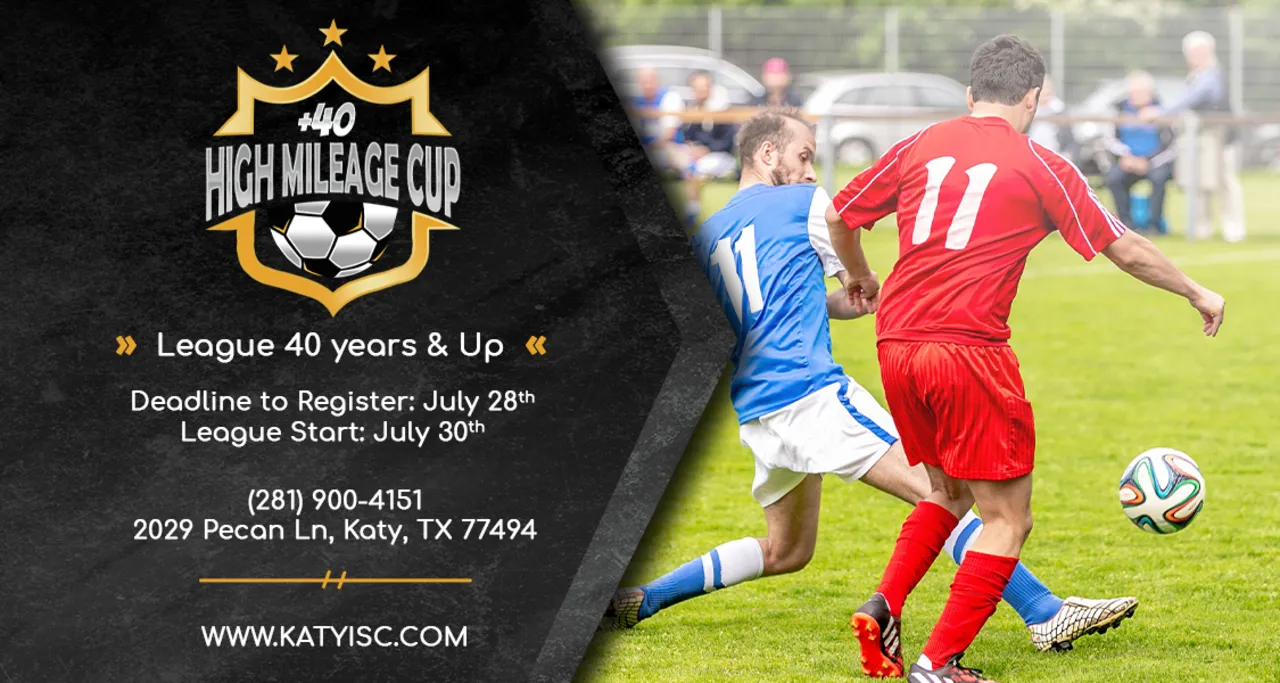 High Mileage Cup Teams
Info:
Friday Night League
7v7
Game times will be at 8:00pm & 9:30pm
$730 Registration Fee per squad (8 players minimum).
Registration fee includes jerseys and referee fees. 12 Jerseys max with registration, each extra jersey is $15
Games will start 5 MINUTES after posted time. If the team is not on the field the clock will still start
If the team is still not on the field 7 minutes after the start time then that team will be charged 1 goal every 7 minutes they are not on the field
8 weeks regular season with 3 weeks of play-offs.
8 Games guaranteed with the opportunity to make the play-off and play up to 11 games.
First 6 of each group qualifies for play-offs.
Firm ground bots (cleats).
SHIN PADS ARE MANDATORY
AGES 40+ with 1 exception per team of a player 38 + years old
Basic Rules:
NO SLIDING
Unlimited substitutes.
30 minutes halves with a 10 minute half time
Out of bounds throw ins and corners are kick ins.
On forfeit 3 points and 3 goals awarded for standings
1 yellow means player has to step out for 5 min.
2 yellows player is out for rest of the game.
All red cards player is out for the rest of the game and 1 game suspension.
We have a strict zero tolerance policy for fighting or violence of any kind at our facility. Violations will result in getting ejected from the league and banned from the facility.
ROSTERS LOCK after week 4 game is played and no players will be allowed on the team after week 4
New Member
Create an account to access
Do you have any questions about this League?