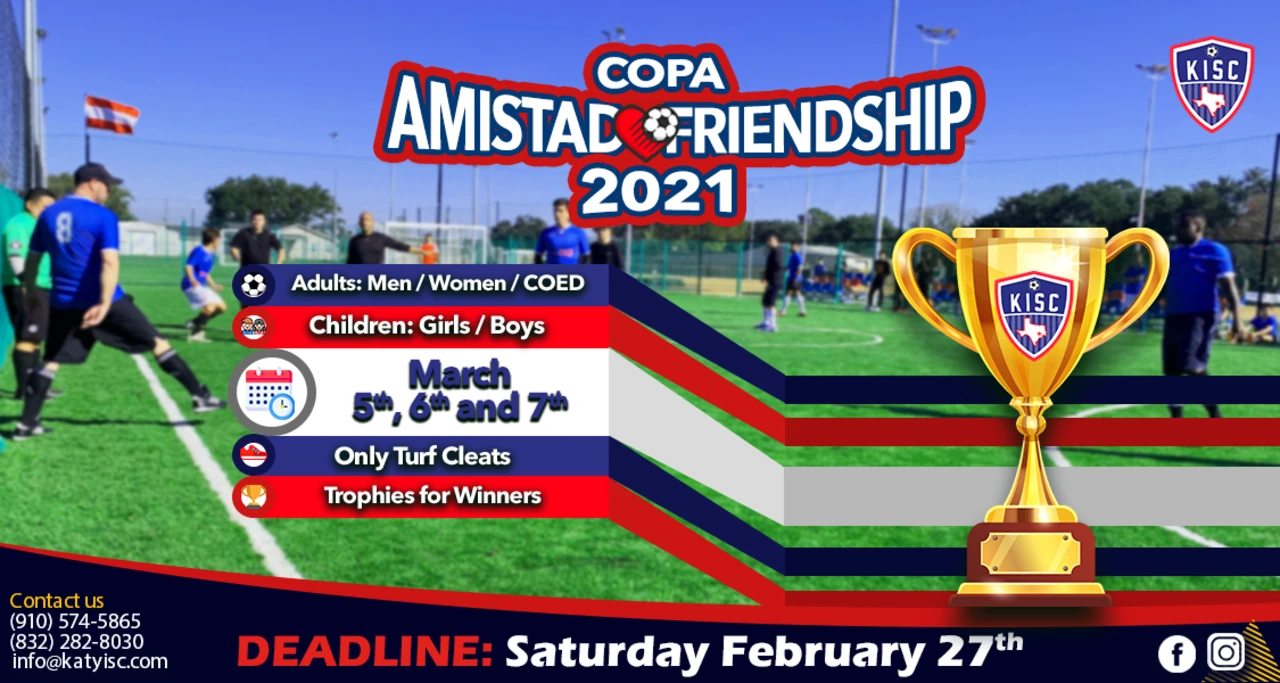 Friendship Cup - February 5th, 6th & 7th
On February 5th, 6th & 7th we will hold an exciting tournament called Copa Amistad - Friendship Cup, in which teams of men, masters, women, COED, boys and girls will participate.
With the experience of our first pre-opening tournament, we have created a spectacular concept to enjoy the best soccer.
We also have the best fields in Katy Texas, where we have FIFA certificate turf, professional led lighting, benches for family and friends, and parking lot.