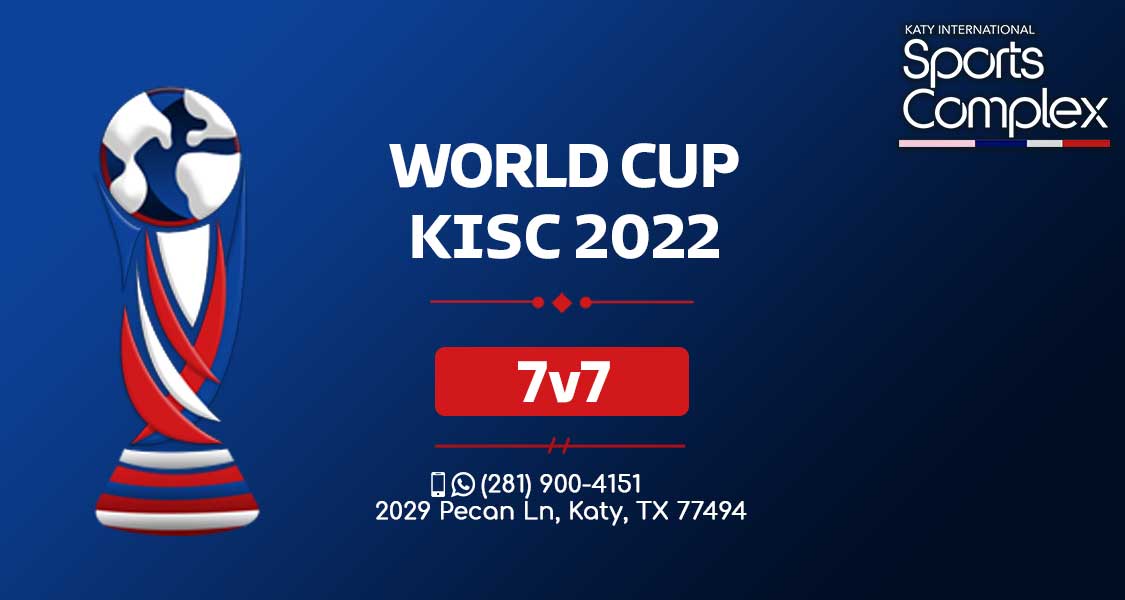 World Cup KISC 2022 - 7v7
Represent a country and raise the cup, be the first to register a country and represent it.
INFO:
7v7
Category: Open
Nationality: Open
25 minutes halves
Game times will be from 5pm to 10pm
Games: 3-6 including playoffs
Spot Reservation: $199 (Non refundable)
Early Fee: $599 Registration fee per squad until August 26th
Regular Fee: $699
Jersey Coupon: Buy your jerseys at a discounted rate with our coupon ($250)
7 players minimum, up to 14 players included up to 3 days before the start of the world cup, unlimited roster with additional payment per player.
All players must be uniformed with the jersey of the country they represent.
Includes Referees, trophies for 1st place, 2nd place, 3rd place, and trophies for the top-scoring player, best goalkeeper, and final MVP
25% Off on training rentals: Only for registered teams and by the team captain
AWARDS: 1st Place $1000 and 2nd Place $500
Turf soccer shoes (NO CLEATS)
SHIN PADS ARE MANDATORY
The deadline to register is September 2nd

Schedule:
https://katyisc.com/storage/files/copamundialschedule1920web.webp
Games:
Group Matches:
September Friday 9th:7pm, 8pm, 9pm and 10pm
September Saturday 10th:5pm, 6pm, 7pm, 8pm and 9pm
September Friday 16th:7pm, 8pm, 9pm and 10pm
Quarter-Finals:
September Saturday 17th: 6pm and 8pm
Semi-Finals:
September Friday 23rd: 8pm and 10pm
3rd Place & Final:
September Saturday 24th: 6pm and 8pm
Waiver:
All players who enter our facilities must fill out the KatyISC Waiver, they can complete it through this link: https://bit.ly/WaiverKISC or they can complete it when they arrive on the field.
https://katyisc.com/storage/files/summarycompetitionruleskisc08-02-22web.webp
All Competition Rules:
If you want to know the details of all the rules of our competitions, go to the following link:
English: https://katyisc.com/post/competition-rules-kisc
Español: https://katyisc.com/post/reglas-de-competencias-kisc
New Member
Create an account to access
Do you have any questions about this Tournament?